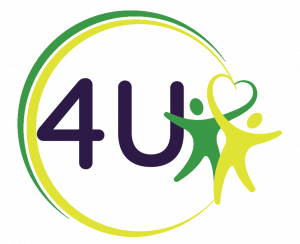 Association for help and support of children without parents "4U" Skopje
"4U" Skopje is an organization that provides assistance and support to young people at social risk, i.e. persons that until the age of 18 had the status of a child without parents.
The idea to open such an organization in the country appeared after the president of the association, Cece Nikolova, came to the conclusion that these persons were left alone after reaching the age of 18, given that she herself went through the same process, at only 18 years of age.
"4U" aims to encourage society to be a family for these people, by creating programs through which experts in their fields will be able to share some of their time, knowledge and skills, so that these young persons can have a dignified life.
To these young persons "4U" offers help and support in employment, assistance in the process of finding a place to live, how to prepare a career plan – according to which specific goals are set for further action. "4U" has quite successful humanitarian actions for collecting foods and basic hygiene items and anything else that these young persons might need at the moment. "4U" also offers different types of training and further education in the field in which they want to focus in the future.